BARCUR Polarized Bamboo Wood Sunglasses Fashion Men Women
Temples material: Natural Bamboo Wood
Lens: Color Revo coating, Polaroid Polarized lens.
Optical Properties: UV400, Polarized, Anti-Reflective
Production Details:
Frame Material: New PC
Temple: Natural Bamboo
Lens: TAC
Style: Square
Suit: Men Women Unisex
Size:
Lens Height: 49 mm
Nose Bridge: 20 mm
Lens width: 61 mm
Temple length: 140 mm
Frame width: 145mm
Note: Allow 1-3mm size error due to manual measuring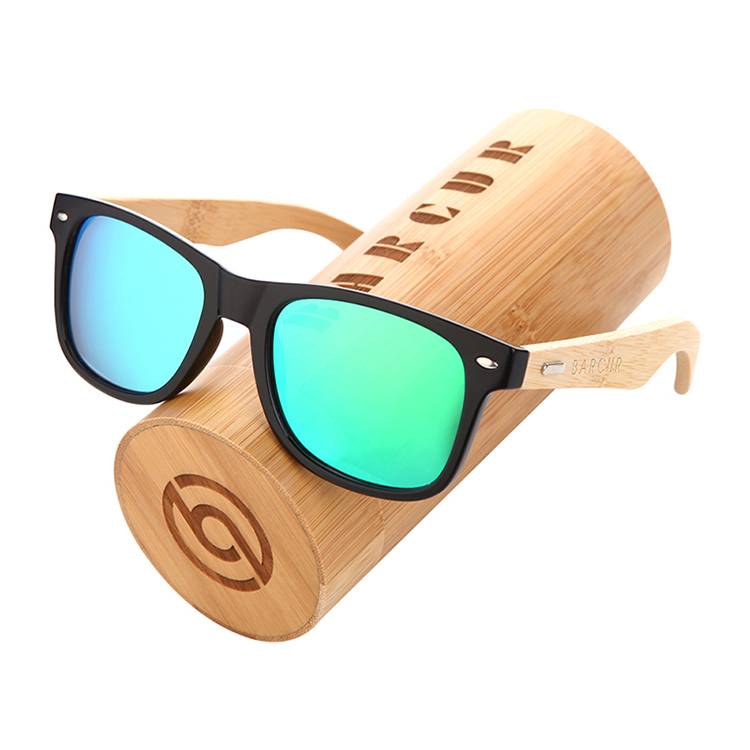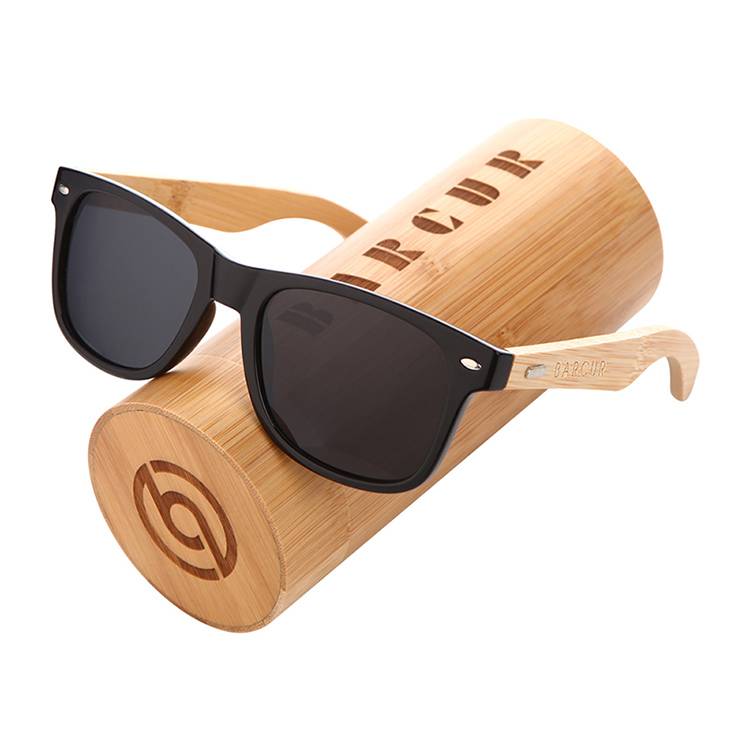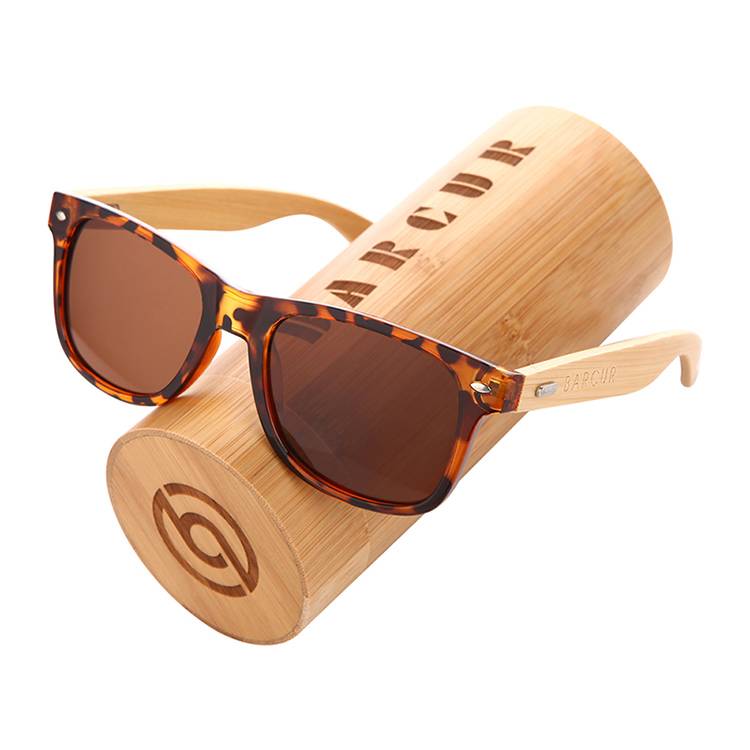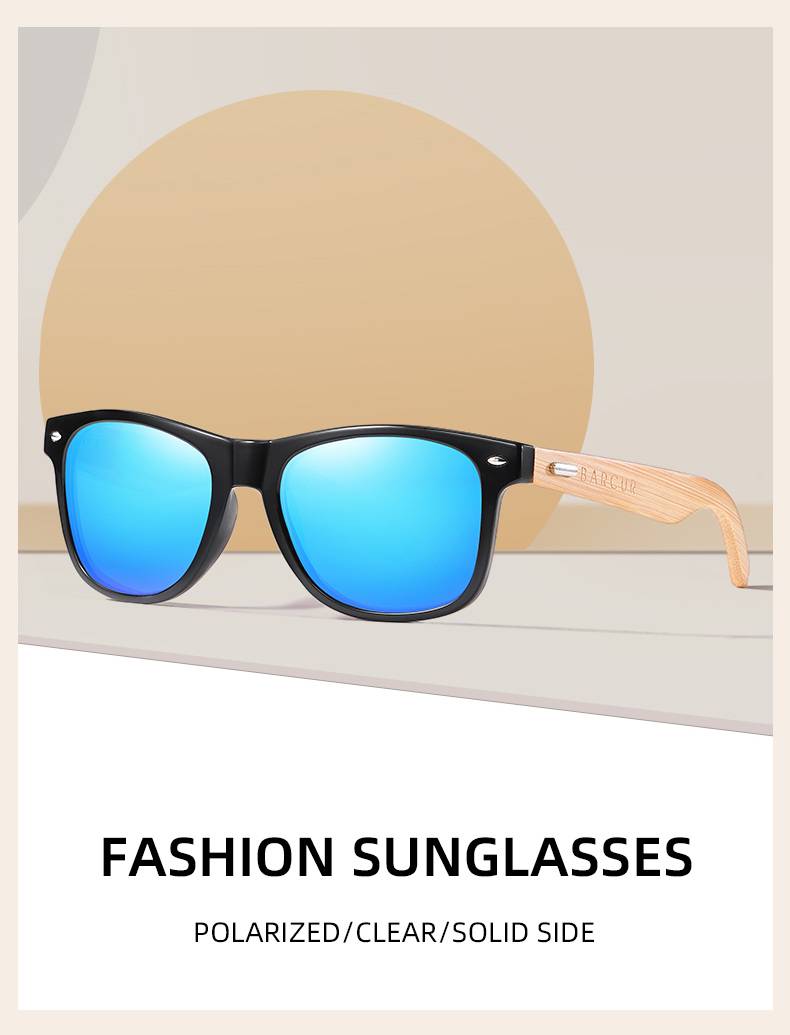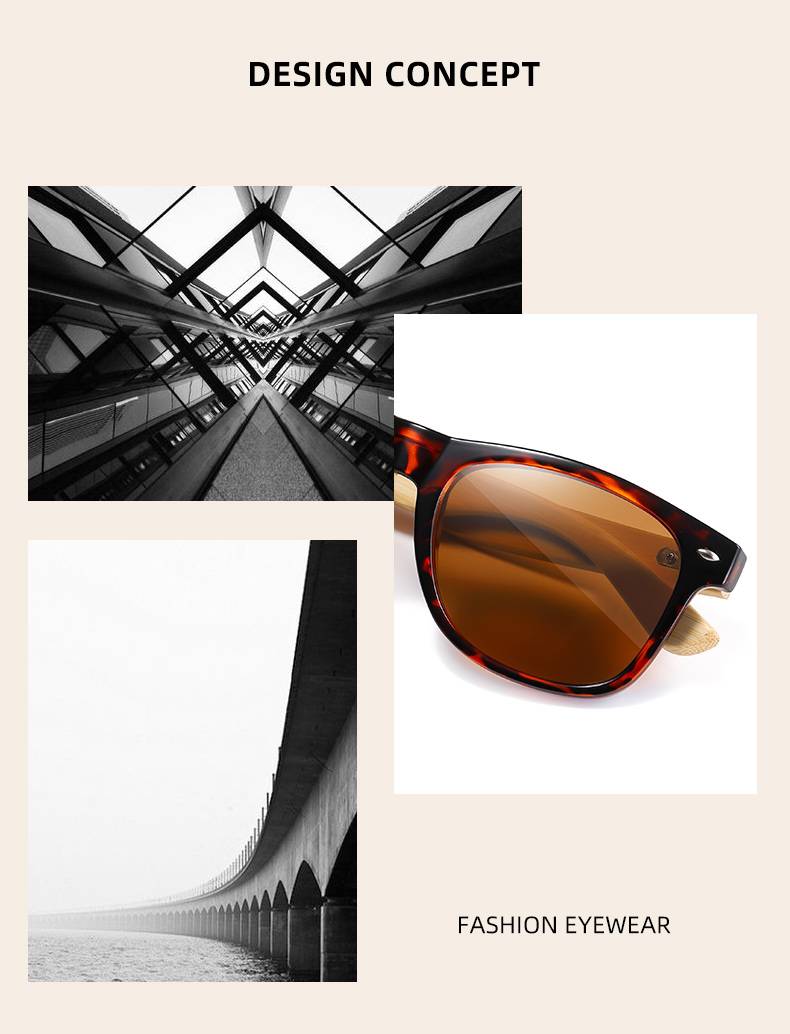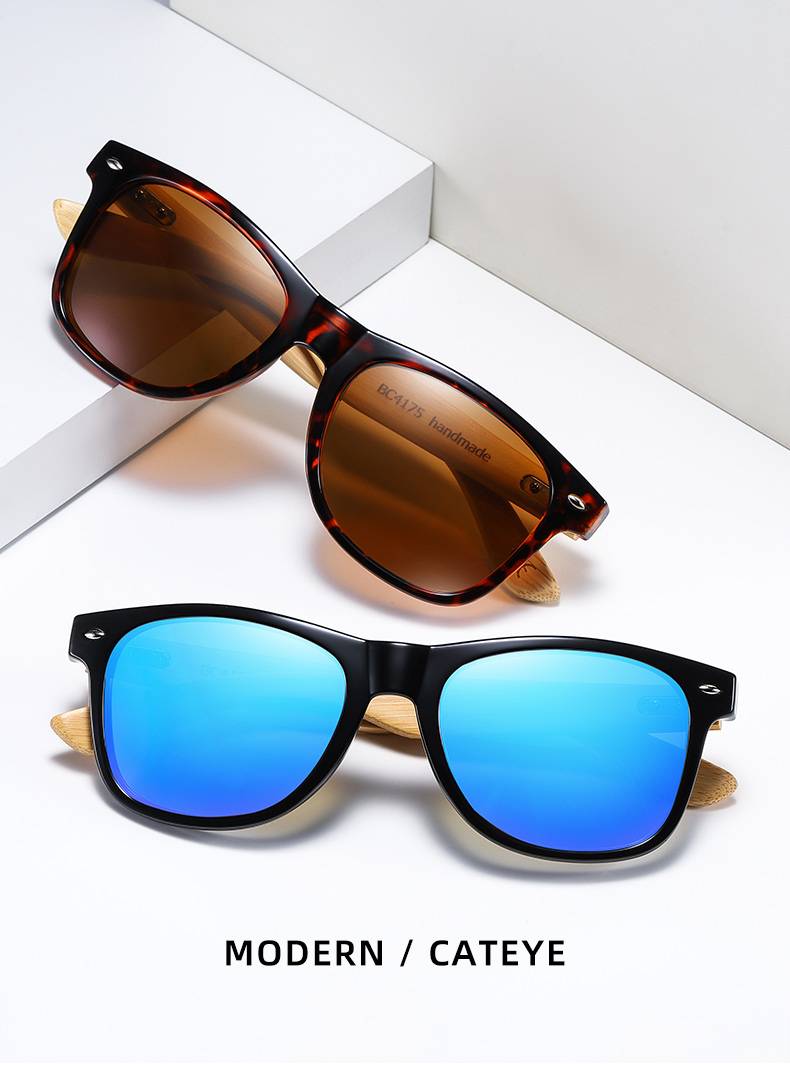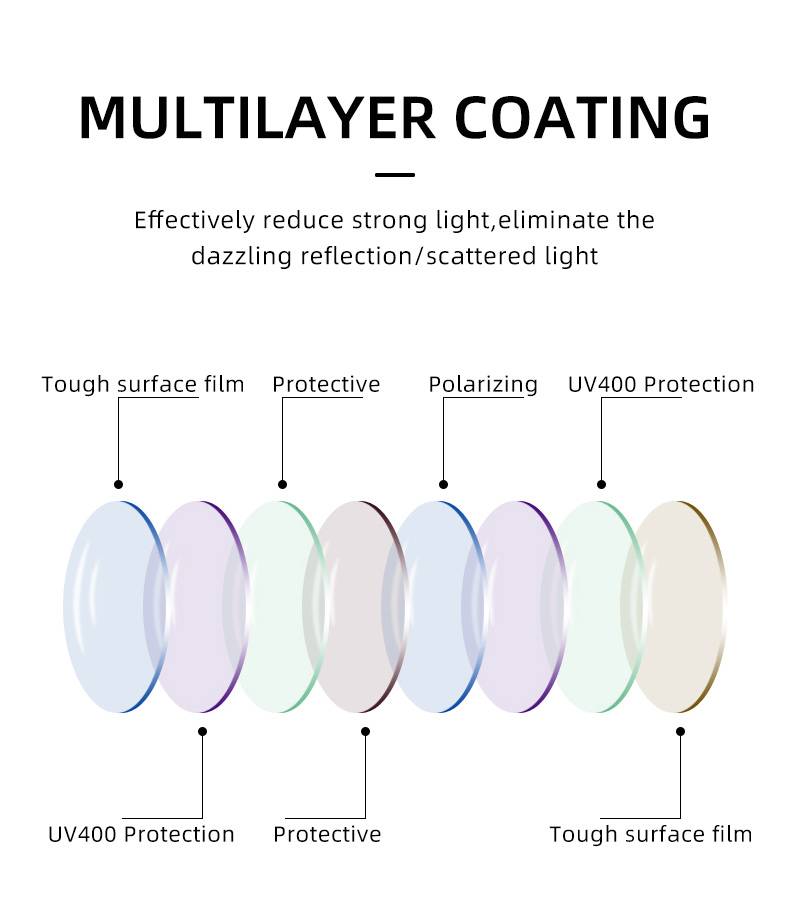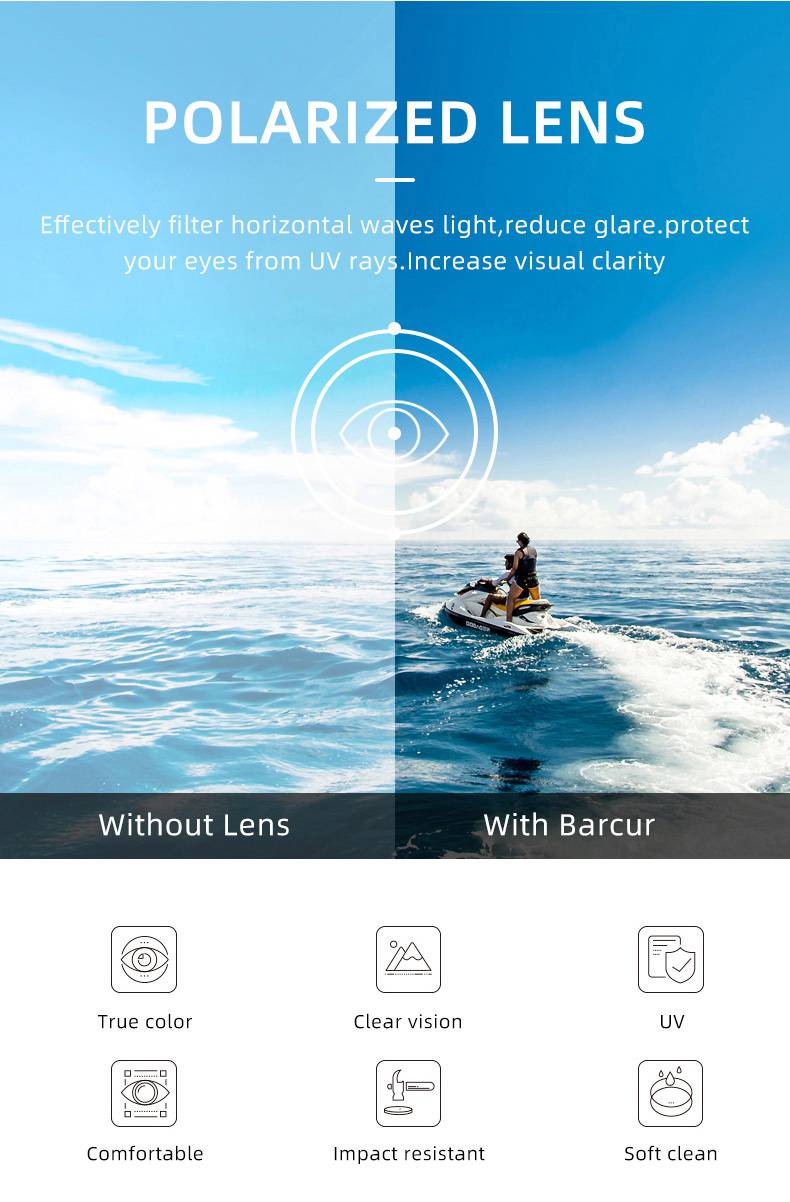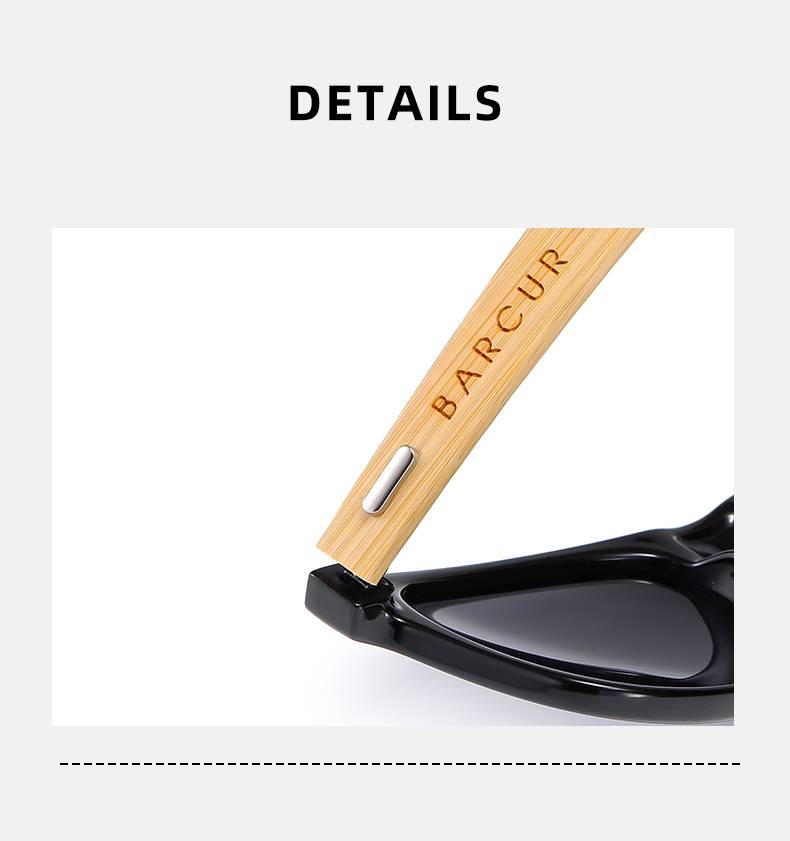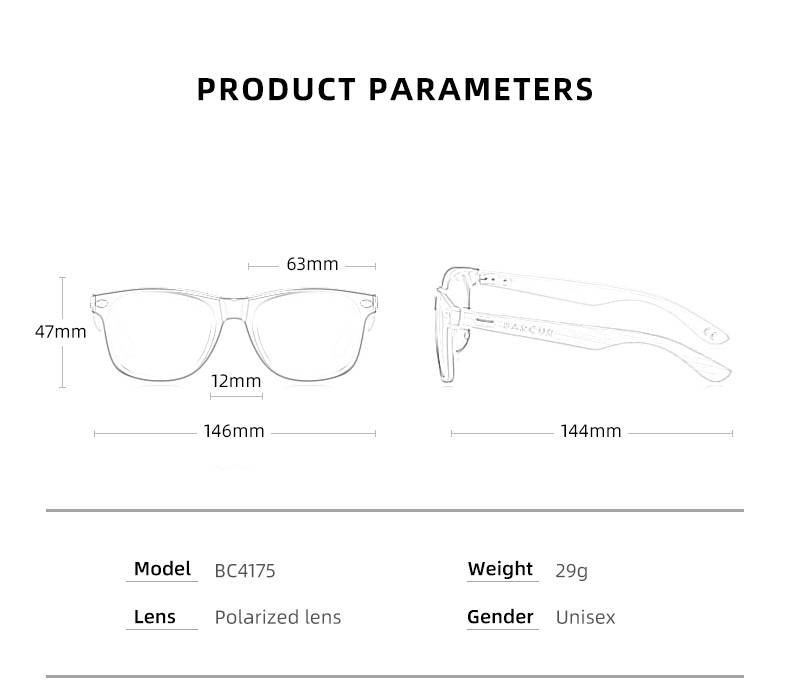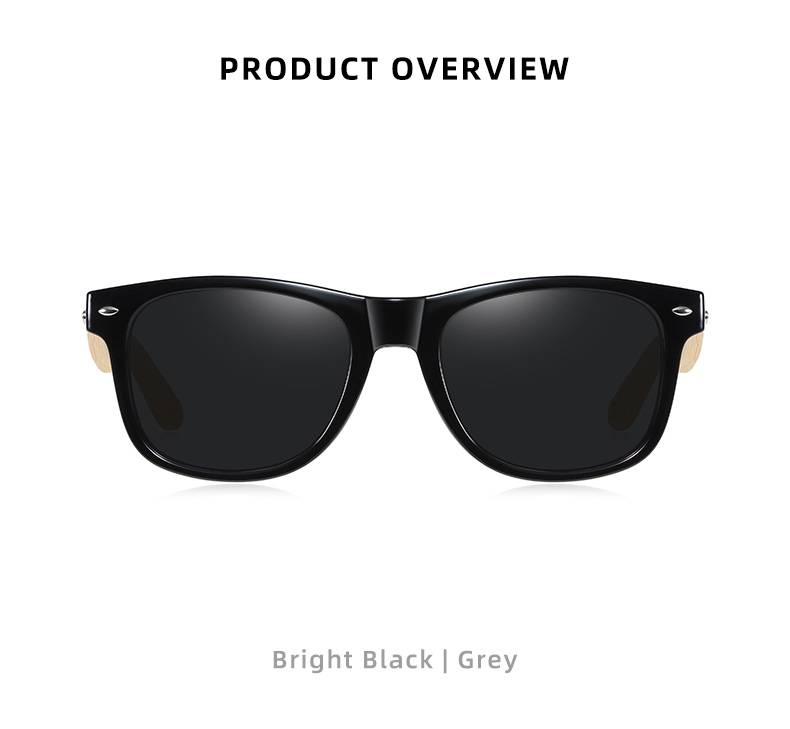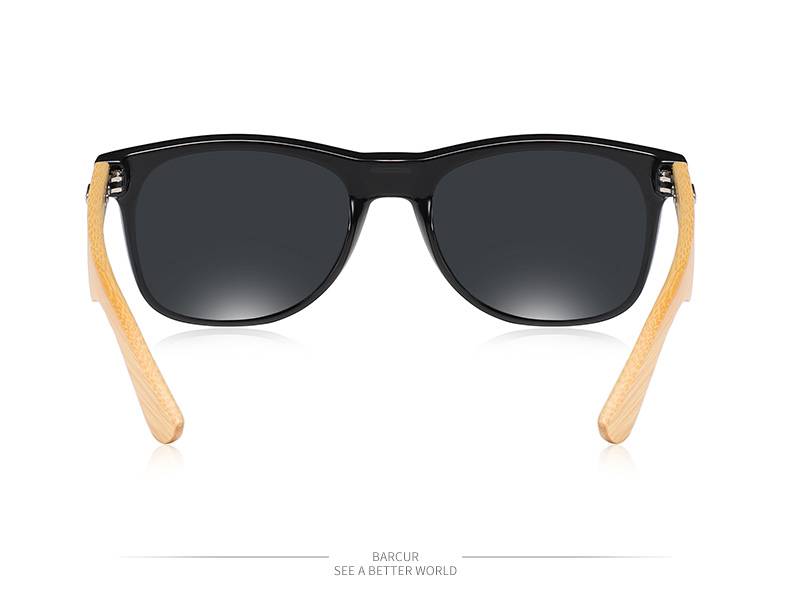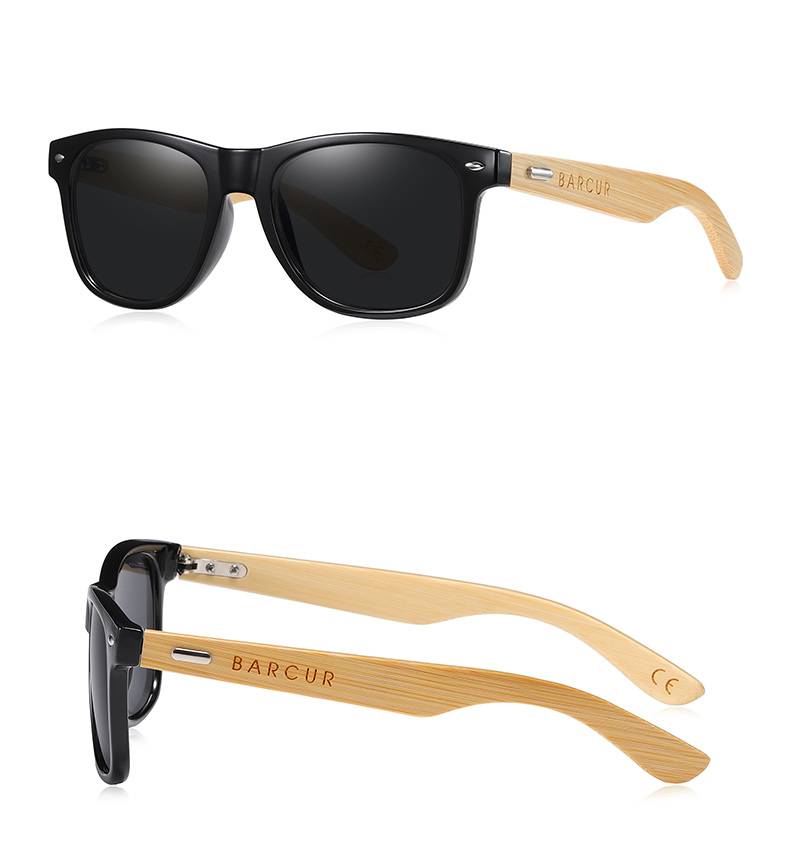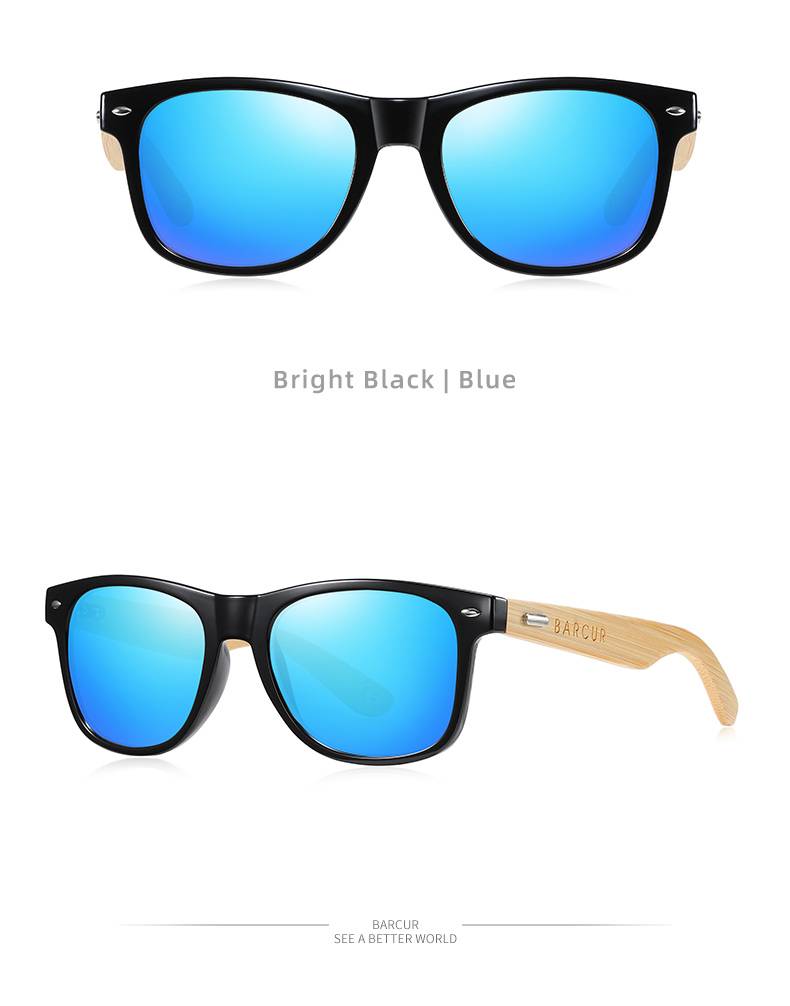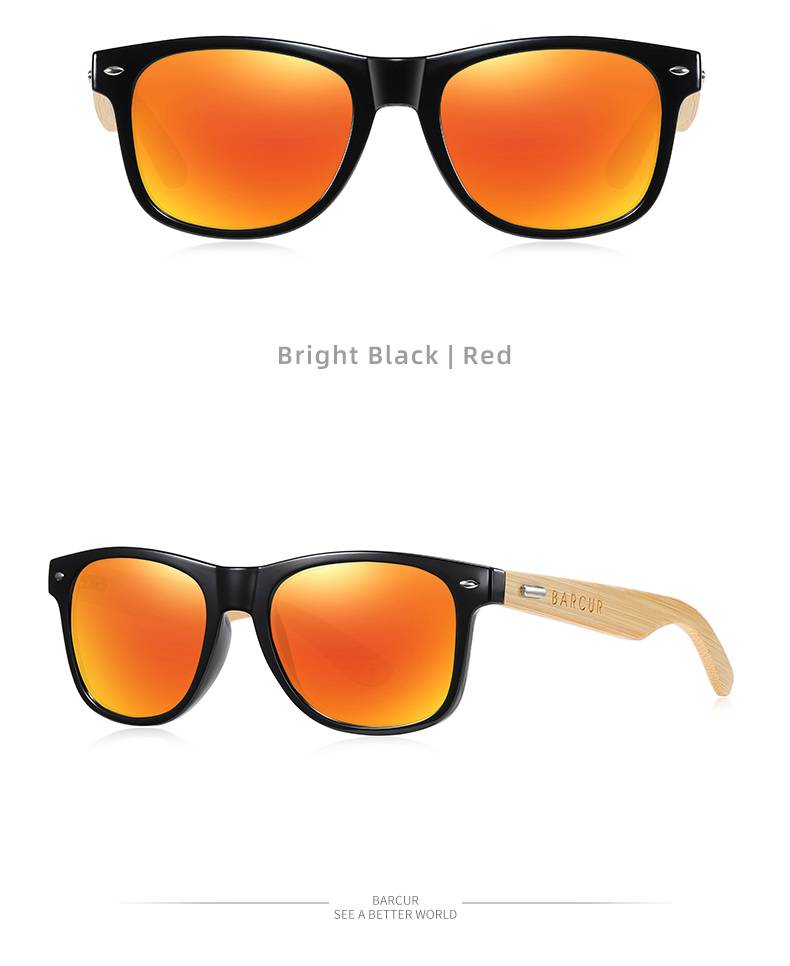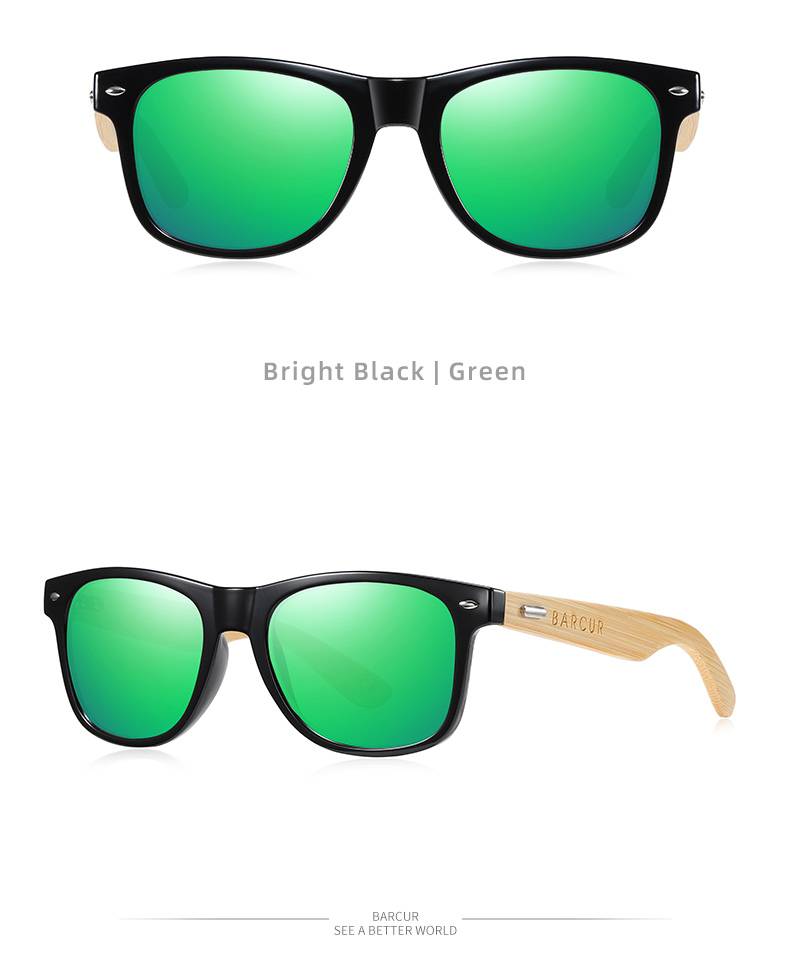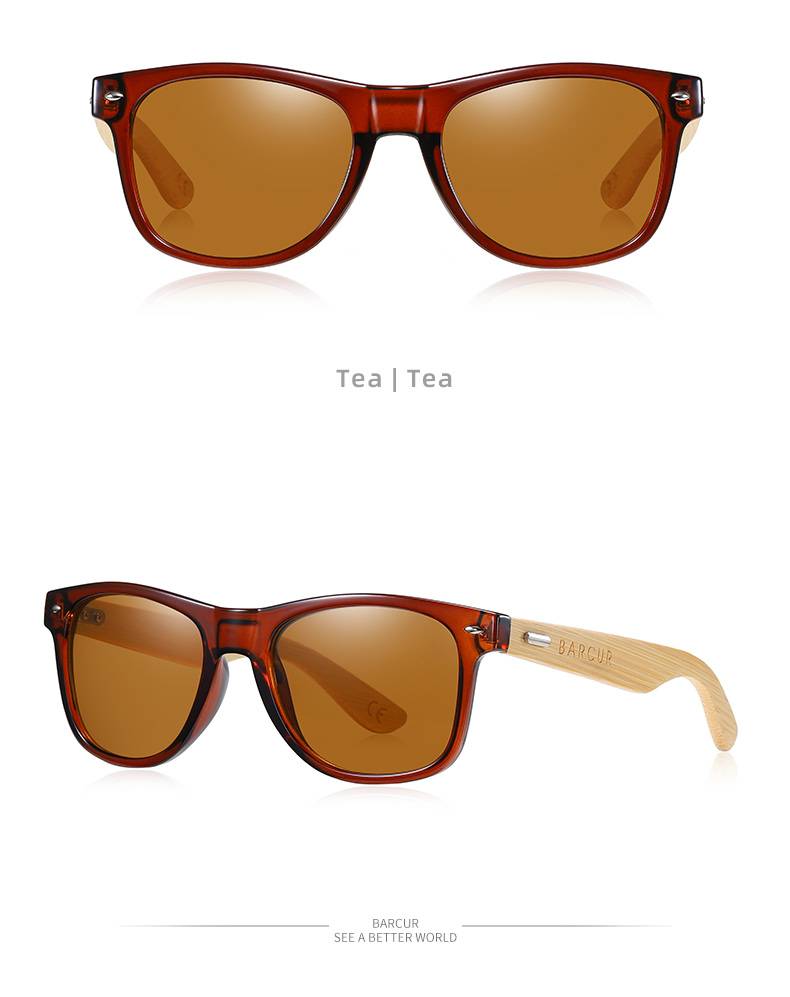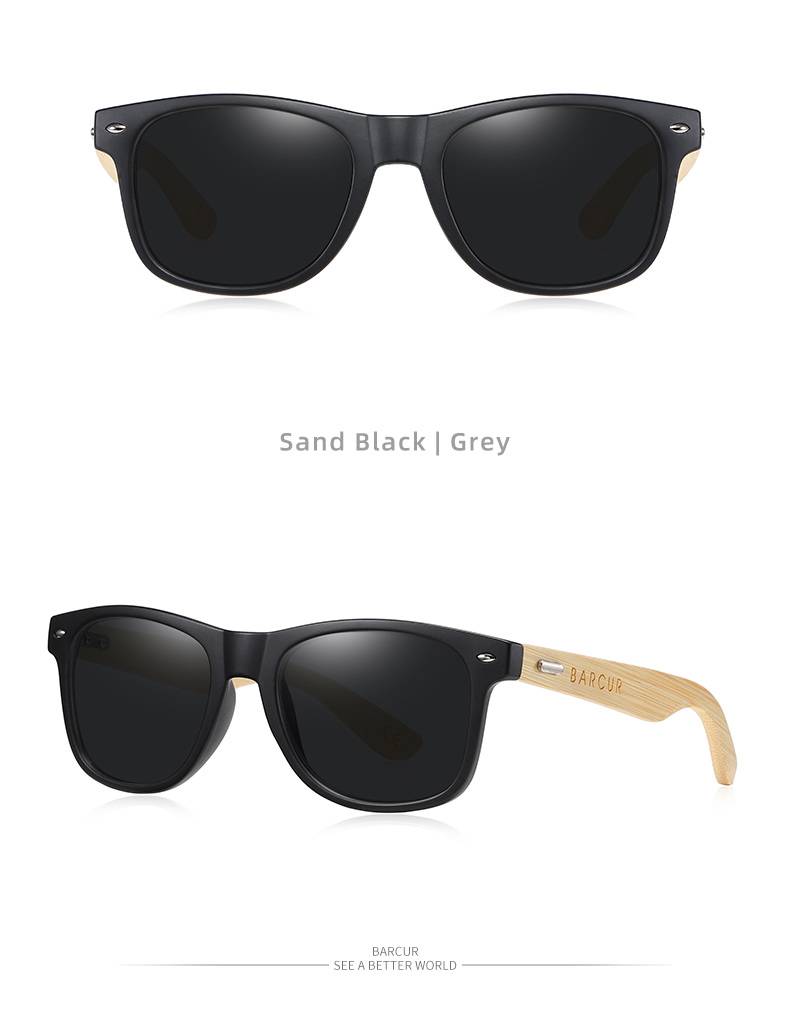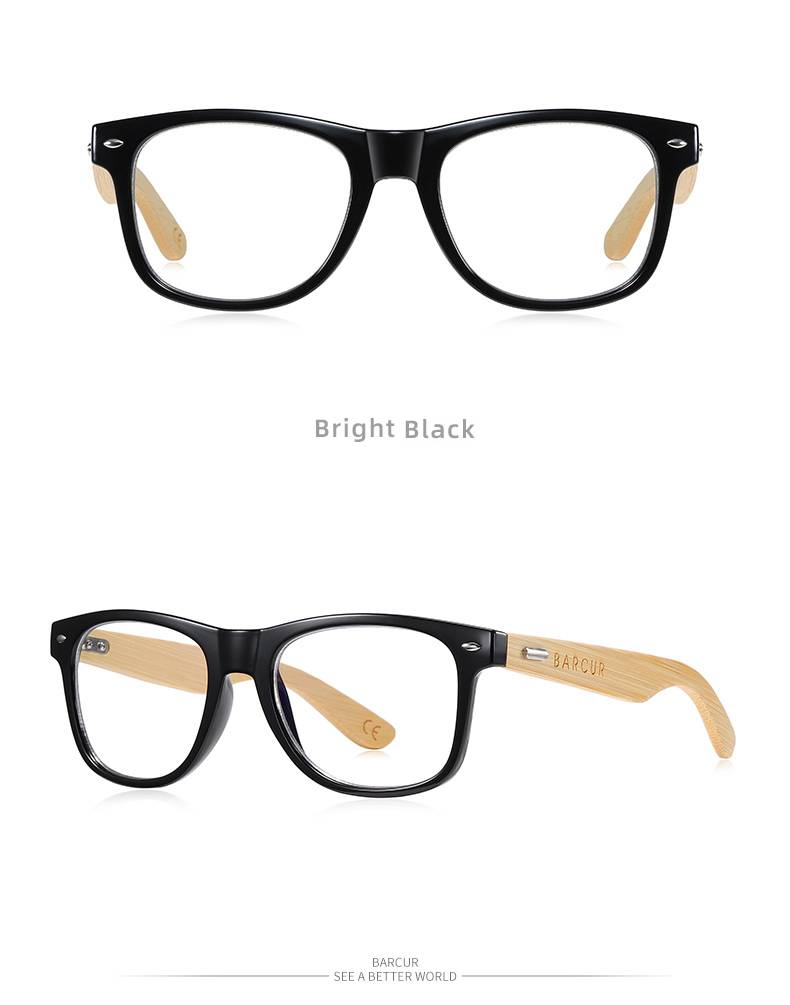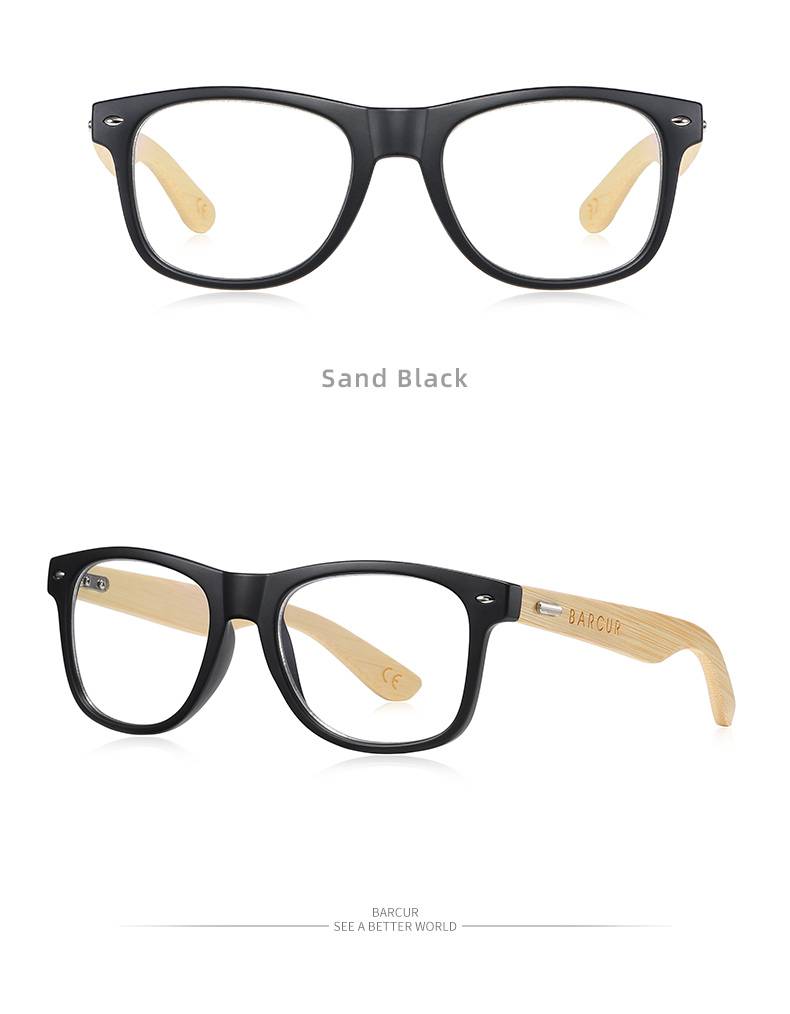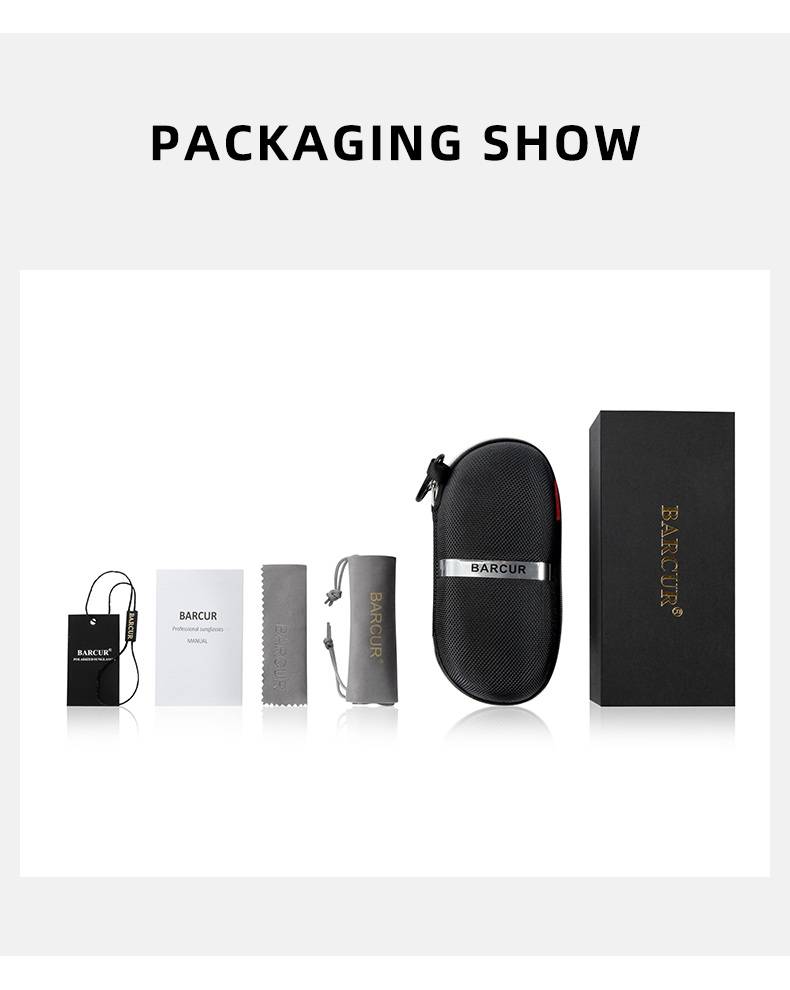 BARCUR Polarized Bamboo Wood Sunglasses Fashion Men Women
Protect your eyes from the sun in style with our bamboo wood sunglasses. Use natural materials to combat the UV rays, and look good doing it. With a variety of colors, you can find the perfect pair for any occasion!
Get your shades on! Our sleek, natural, & sustainable wooden sunglasses are the perfect piece for the summer whether you're playing hard, chilling by the pool, or cruising down the coast.
A new and different kind of contemporary eyewear. We've listened to your needs and what you've asked for, and this is the result. We want to promote an eco-friendly way of producing sunglasses that can be recycled and remade into new products in the future.
Before you buy another pair of sunglasses, think about all the plastic you're adding to the environment. Our sunglasses are handmade from sustainable wood and make a great gift for a loved one.
You might like our sunglasses if you like trees, the ocean, or just being a hipster!
These bamboo wood sunglasses are durable, fashionable, and functional. Made from sustainably sourced wood, these frames will never warp or break so you can wear them for years to come. Whether you're out in the sun or hanging out at the beach, these stylish sunglasses will protect your eyes from harmful UV rays and make a great conversation piece.
Looking for a stylish, sustainable alternative to disposable plastic sunglasses? We make the best durable, organic wood sunglasses that look great and won't cut your nose!